Choose A Plan
Our plans are suitable for any kind of trader, from new joiners to more experienced traders. Choose a plan that best meets your requirements.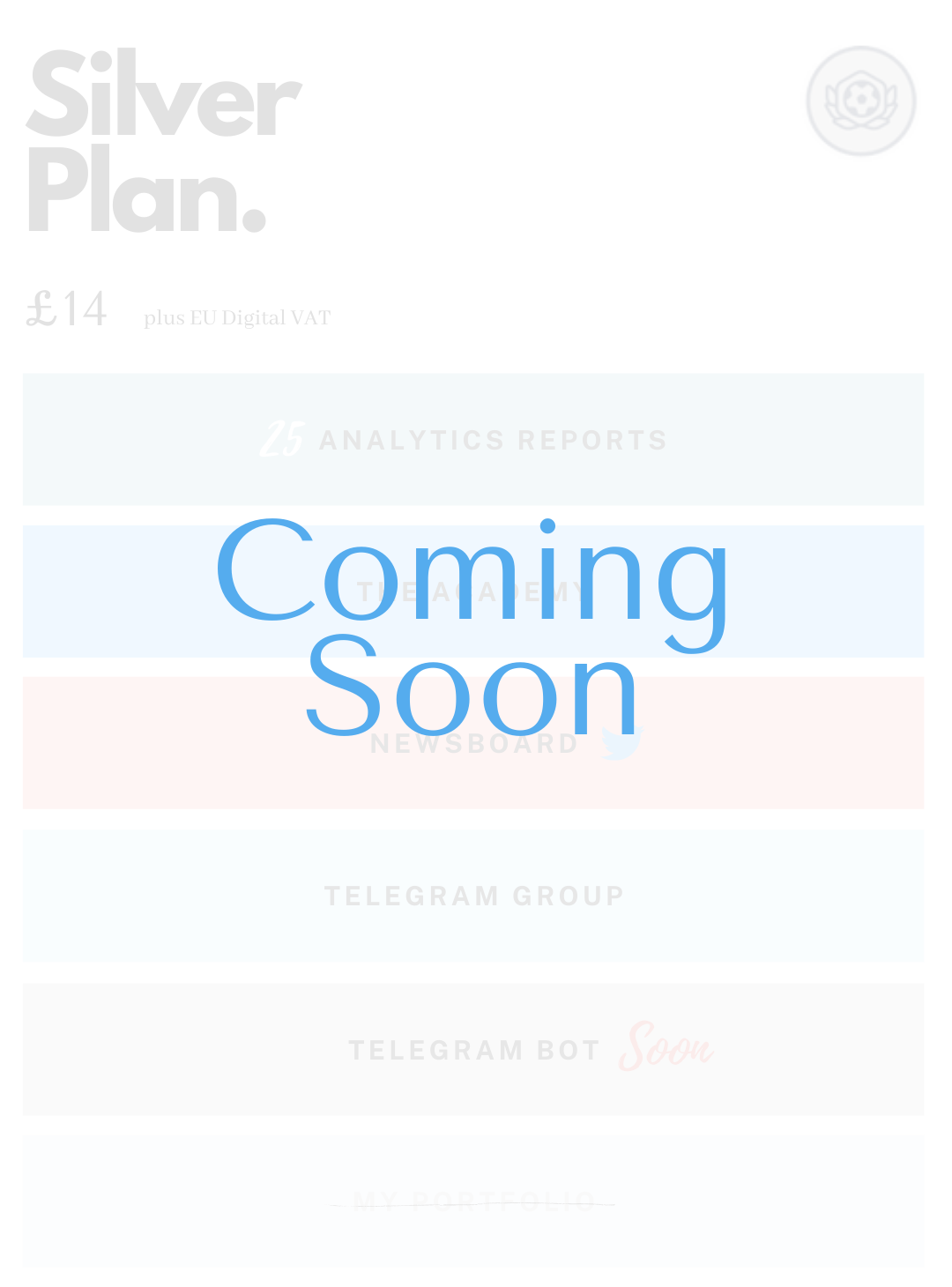 Silver Plan
Get access to 25 analytics reports and query stats directly from your mobile device through our Telegram Bot. Search through millions of data points with simple filters and view all the relevant data in seconds. Check 'The Academy' and 'Newsboard' for the latest tips, trading strategies, and football news.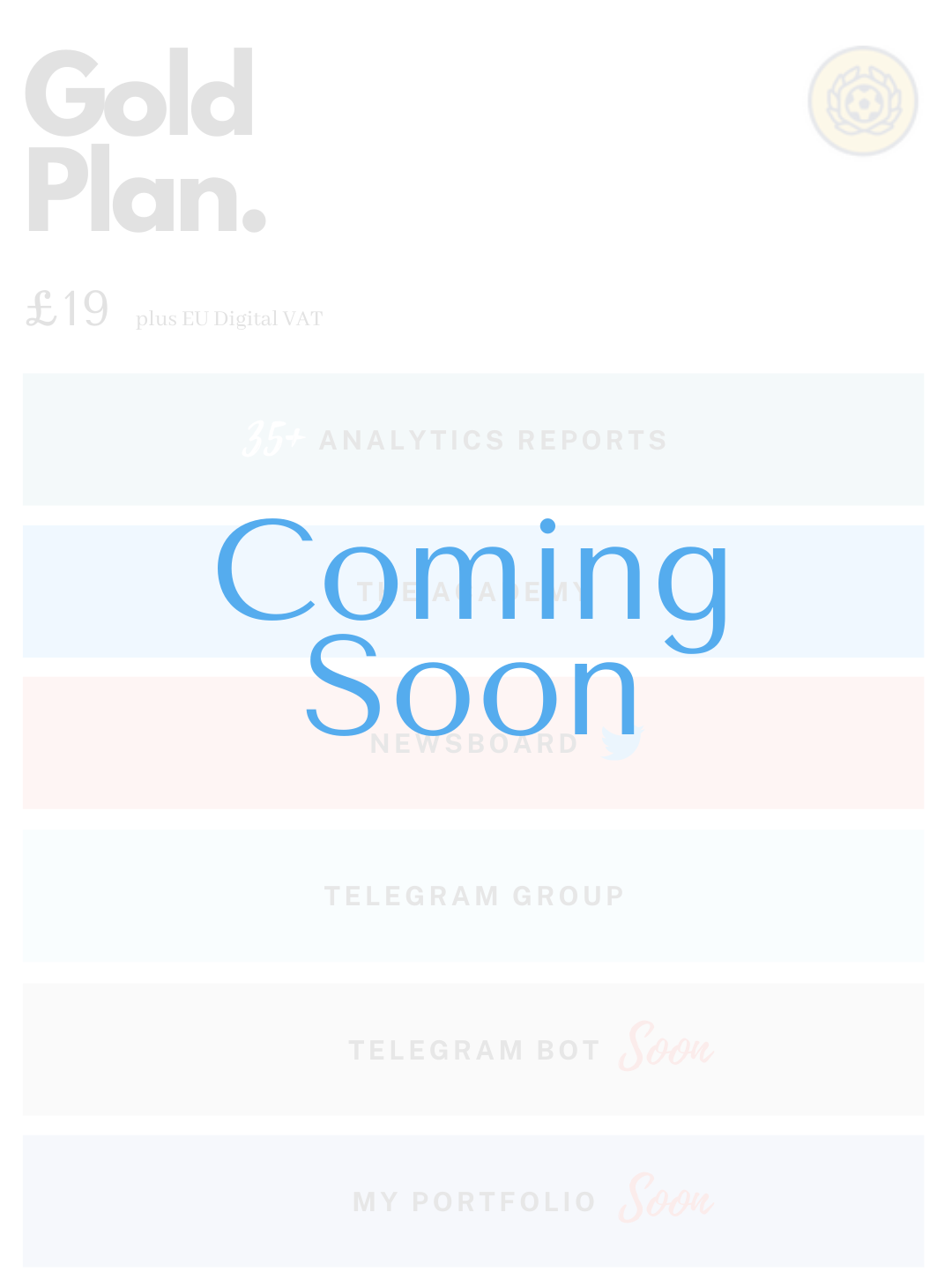 Gold Plan
Access our web app with over 35 analytics reports and query data via our Telegram Bot on the go. Engage with other experienced traders in our Telegram Group. Finally, monitor your portfolio (total return, allocations by age/nationality/position/team, dividend breakdowns, and more) via automated data feeds (no manual updates).
Join Now As a Founding Member!
Compare All Reporting Features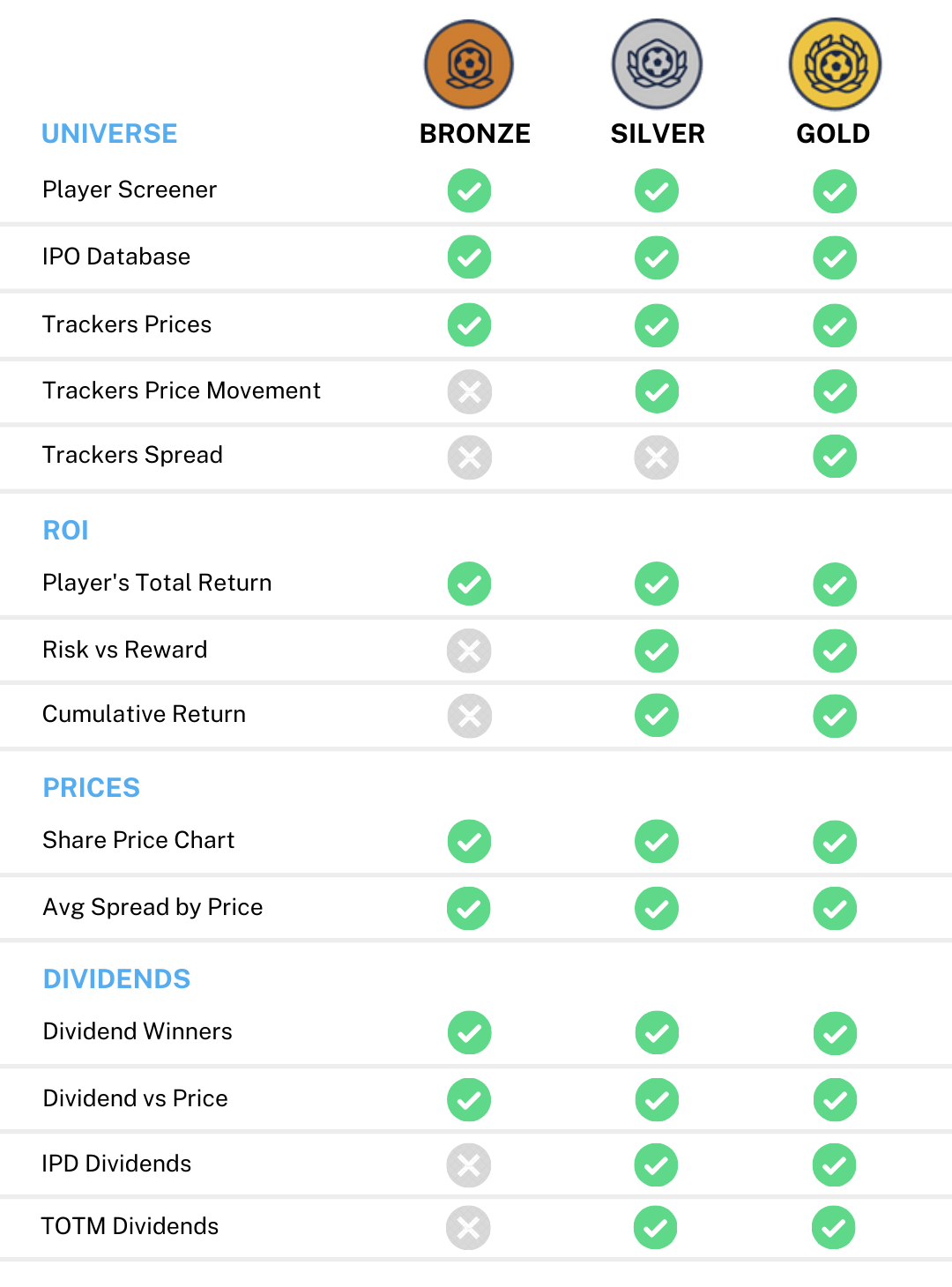 Universe, ROI, Prices, & Dividends
Get access to the Football Index universe, monitor how trackers are performing, take a look at the top/bottom performers, price movement, and spread (%), and access the dividends database.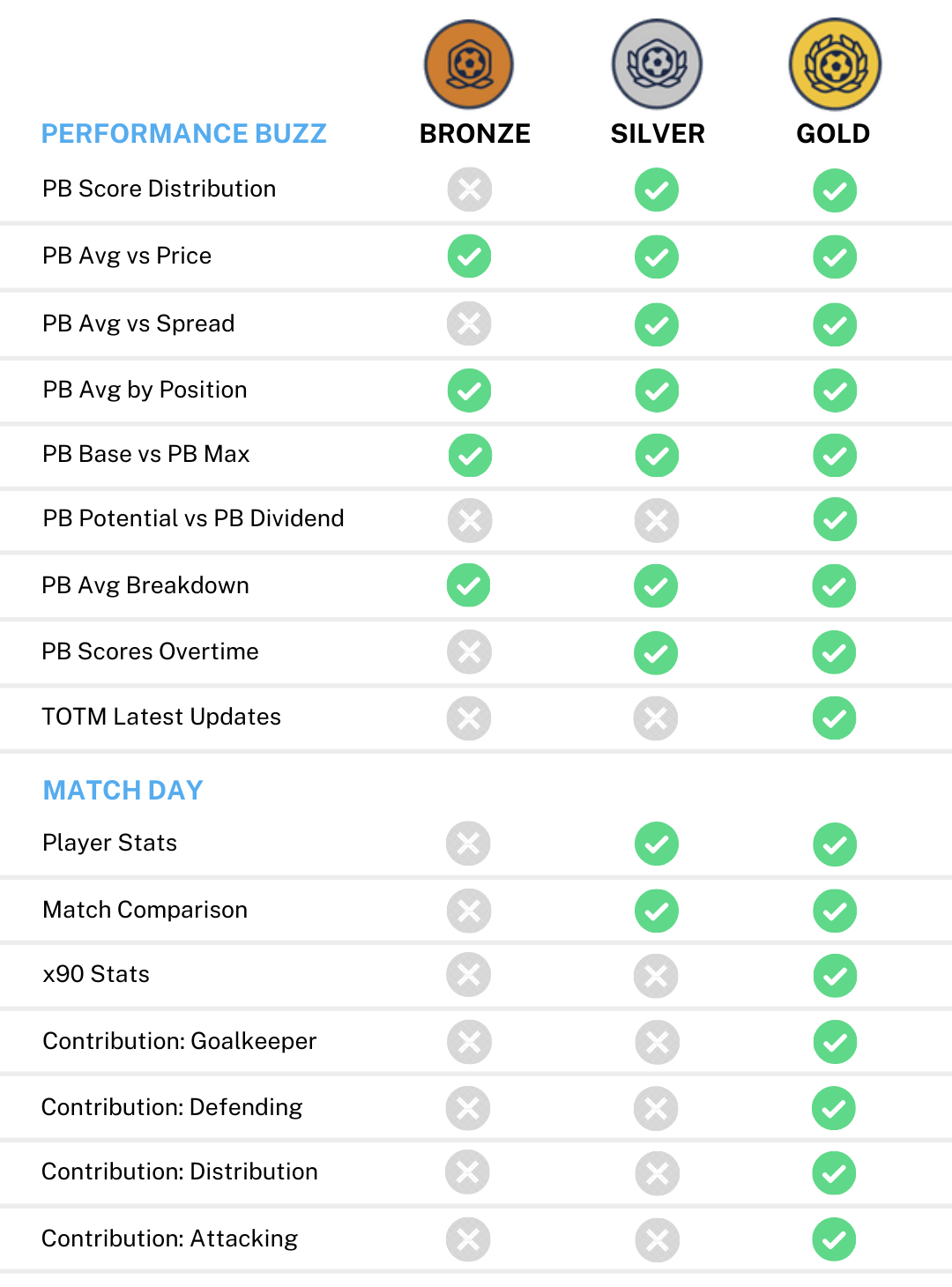 Performance Buzz & Match Day
Access key Performance Buzz analytics and spot potential bargains. Be on top of the latest TOTM updates, and research player stats including their contributions (by area) to the games.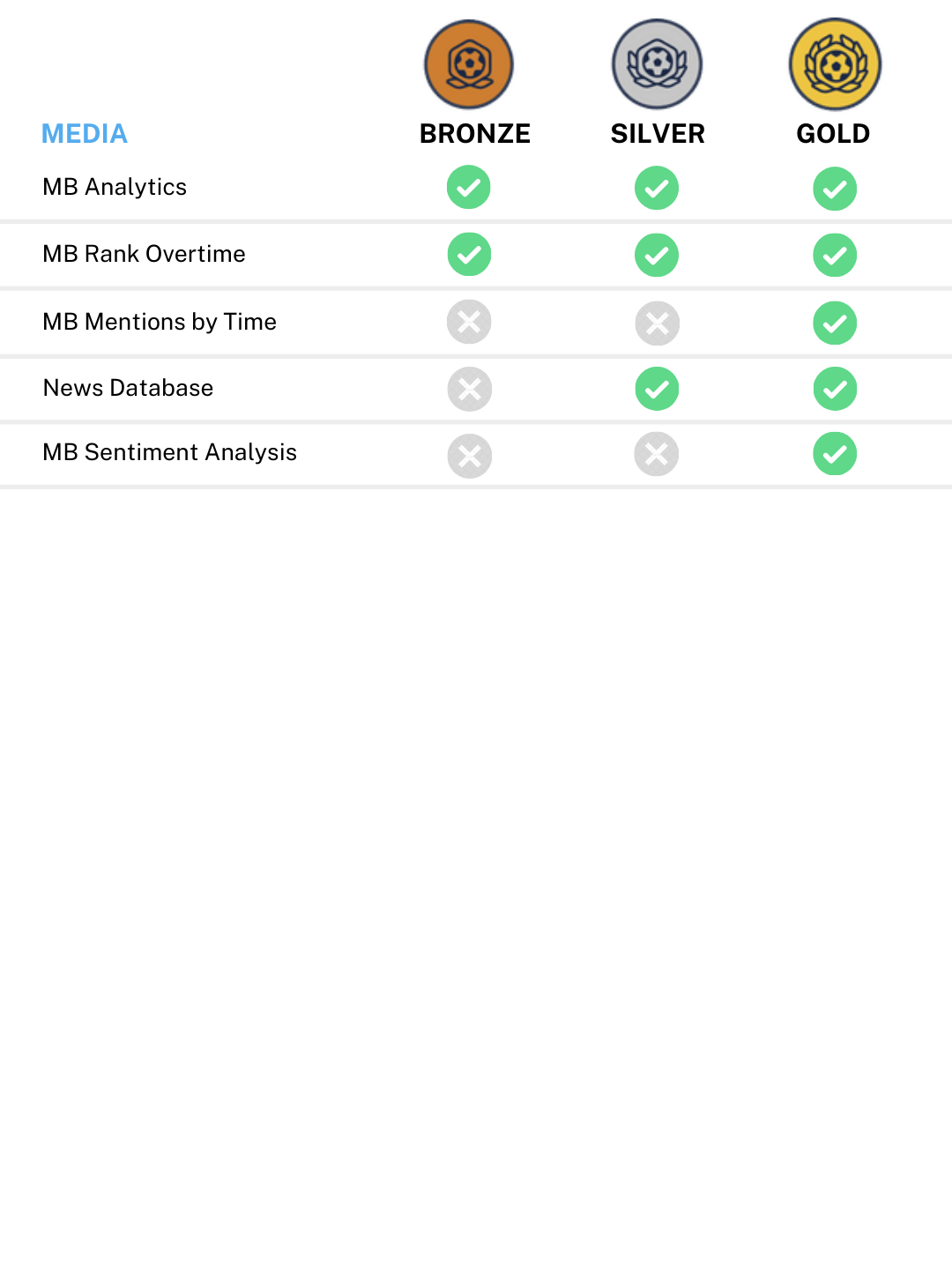 Media
Access the Media Buzz analytics and get a sense of what players media love to talk about the most. Spot trends by checking when news are published throughout the day, and finally access the news database.
Frequently Asked Questions
Need clarification on how the subscription or payment works? Head to the FAQ page, where you can find many questions answered.